NeighborWorks Week Neighborhood Heroes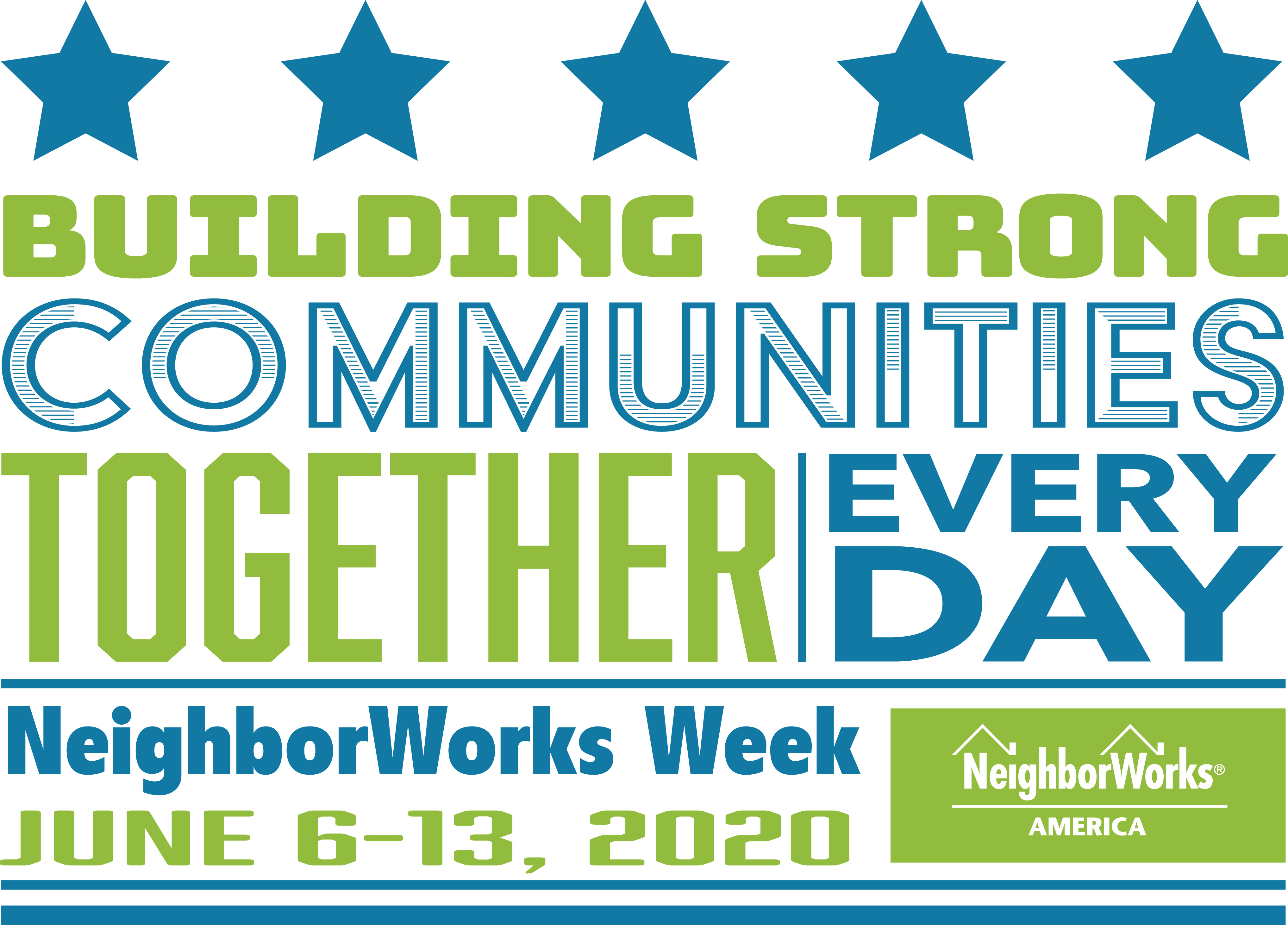 Since its start in 1983, NeighborWorks America designates the 2nd week in June as NeighborWorks Week; a celebration of the heroes in our neighborhoods and to celebrate the achievements of the organization and affiliates around the nation. Neighborhood Finance Corporation (NFC) is a proud Charter Member of NeighborWorks America and we are celebrating 30 years of serving Polk County in 2020.
For NeighborWorks Week 2020, NFC is recognizing three neighborhood heroes in each of the communities we serve. We invite you to read their stories and learn more about the good they are doing in our communities and why they love their neighborhoods.
Des Moines:
Breann Bye, Executive Director for the 6th Avenue Corridor

Rick Singleton, Good Neighbor Advocate at Grubb YMCA

Joy Esposito, Assistant Director for the Evelyn K. Davis Center.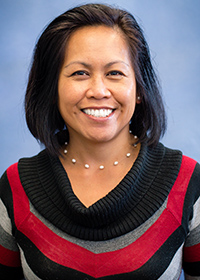 Joy Esposito
Assistant Director for the Evelyn K. Davis Center
The concept of neighborhood includes components that have both place- and people-oriented components. National Geographic defines a neighborhood as "a place where people live and interact with one another."
I have lived in vibrant neighborhoods from McMinnville, Oregon, to Puebla, Mexico. My parents still reside in the house where I grew up in Oceanside, California, in a diverse neighborhood that enriched my life and does the same for my sons when we visit. My neighborhoods helped formulate my views of their collective strength when individuals come together. I have lived in Des Moines for 23 years (19 and counting in an NFC area, the Drake Neighborhood) and recognize the vitality in neighborhoods metro wide.
The Evelyn K. Davis Center for Working Families, located in the 50314 zip code, is my second home. Our neighbors allow us to partner, collaborate, and collectively seek solutions to improve the livelihood of all. So many who show up, represent, and add seats to the table for everyone inspire me daily. I am honored and humbled to receive this award and while it may be an individual one, I share this with the dedicated Evelyn K. Davis Center team for whom I am so grateful.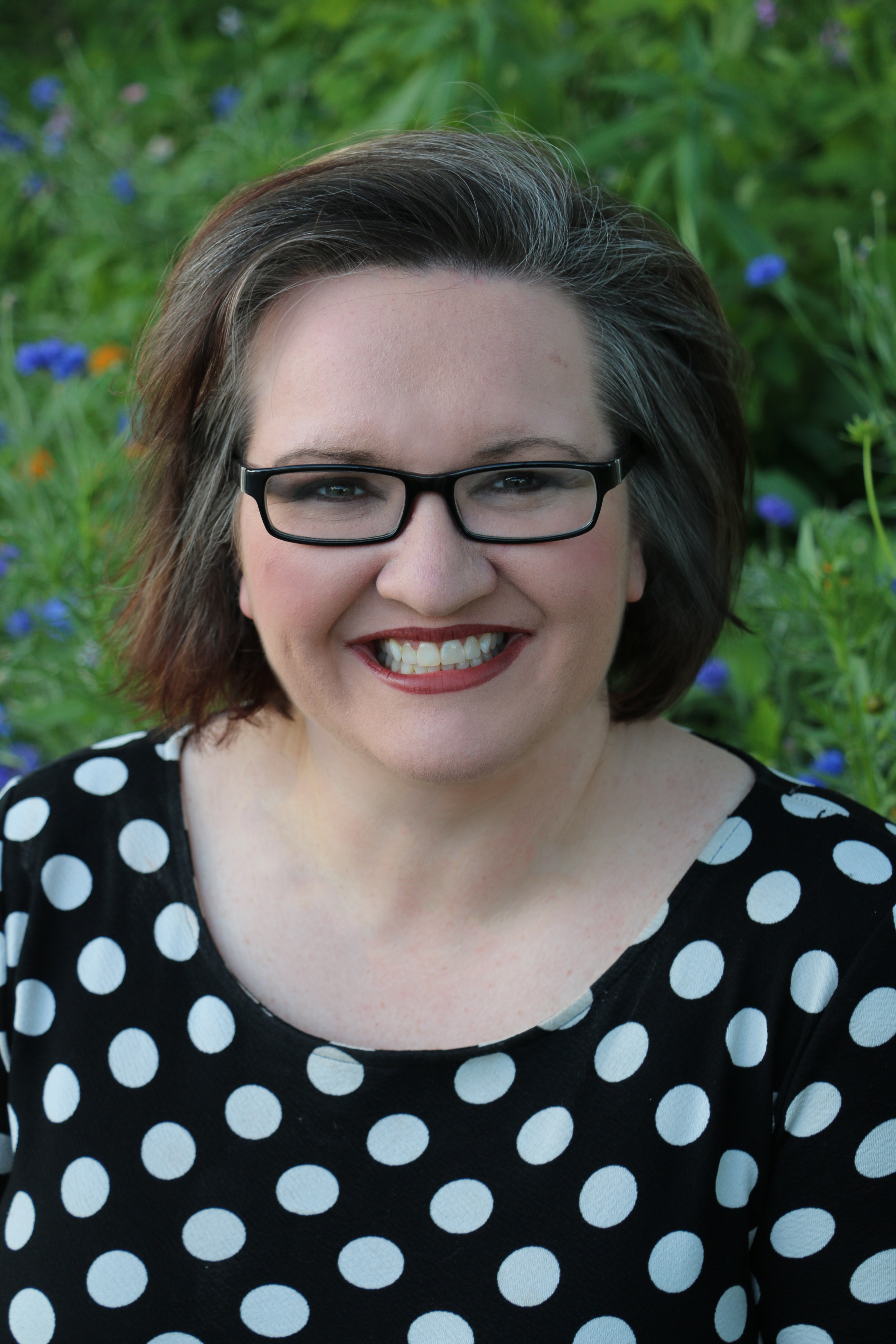 Breann Bye
Executive Director, 6th Avenue Corridor
Breann Bye lives in the River Bend Neighborhood and serves as the Executive Director of the 6th Avenue Corridor Urban Neighborhood Main Street Program, a nonprofit organization focused on the economic revitalization of historic 6th Avenue from Interstate 235 north to the Des Moines River.
"I love my neighborhood because it feels like living in a small town within a perfectly sized city. I've never lived anywhere where I've known so many of my neighbors and felt such acceptance of diversity of all kinds. In our early years as a family we were in a more challenging financial position, and River Bend welcomed us as we bought our first home through an affordable housing program. I love that people here have incredible passion and resilience. As in our families, people living in a neighborhood have unique perspectives and life stories. Building community together isn't always easy, but it's always worthwhile here in River Bend. As a researcher, I'm particularly fascinated by our area's rich history as "North Des Moines", an independent community founded in the 1880s separate from Des Moines with its own mayor, council, and school district. Once the largest Victorian-era suburb, North Des Moines' growth was fueled by a streetcar line along 6th Avenue connecting it to Des Moines. Eventually annexed into the City of Des Moines, our area later experienced decades of disinvestment wrought by the forces of suburbanization, racism, auto-centric planning, and "urban renewal". But since the early 1900s it has also welcomed waves of new neighbors of all races, religions, and countries and is the better for it. It is within this context that the grassroots renaissance of the 6th Avenue Corridor is so meaningful. I am humbled and proud to be able to play a role, alongside our many community partners and area residents, in cultivating a vibrant neighborhood of choice; one which is accessible and welcoming to all incomes, races, nationalities, sexual orientations, etc."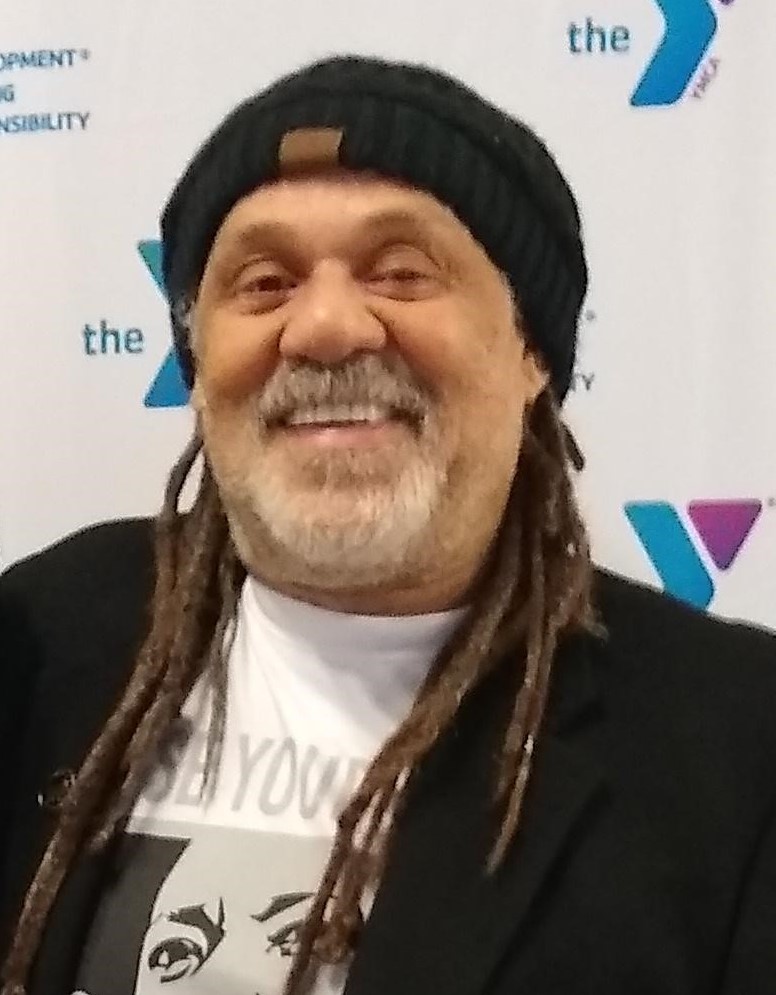 Rick Singleton
Good Neighbor Advocate at Grubb YMCA
Rick is a native of Des Moines Iowa. He currently works for the John R. Grubb Community YMCA as the Good Neighbor Advocate. He has worked at the Grubb for the past 18 years in a variety of positions including part-time grounds keeper, part-time maintenance person, full time head of maintenance, as well as football and basketball coach for children from 5 – 17 years of age. This is a perfect job title for "Mr. Rick." Rick also services as a mentor and positive role model for all the youth who come to the Grubb Y.
Rick also serves as a community outreach ambassador. His responsibility is to bring the Grubb Y to the community and the community to the Grubb Y. His philosophy is: "The Grubb has NO WALLS." Or "The Y without walls"; meaning that the mission of the Grubb and the YMCA is to build healthy spirit, mind, and body FOR ALL! And for him, that means he goes outside of the brick and mortar to reach the people and community to fulfill the mission. Rick Singleton has always embraced the richness of diversity--no matter where he lived!
Rick believes this community is rich in diversity. He strives for all people in his neighborhood to have justice and to have dignity as well as to have a sense of belonging.