NeighborWorks Week Neighborhood Heroes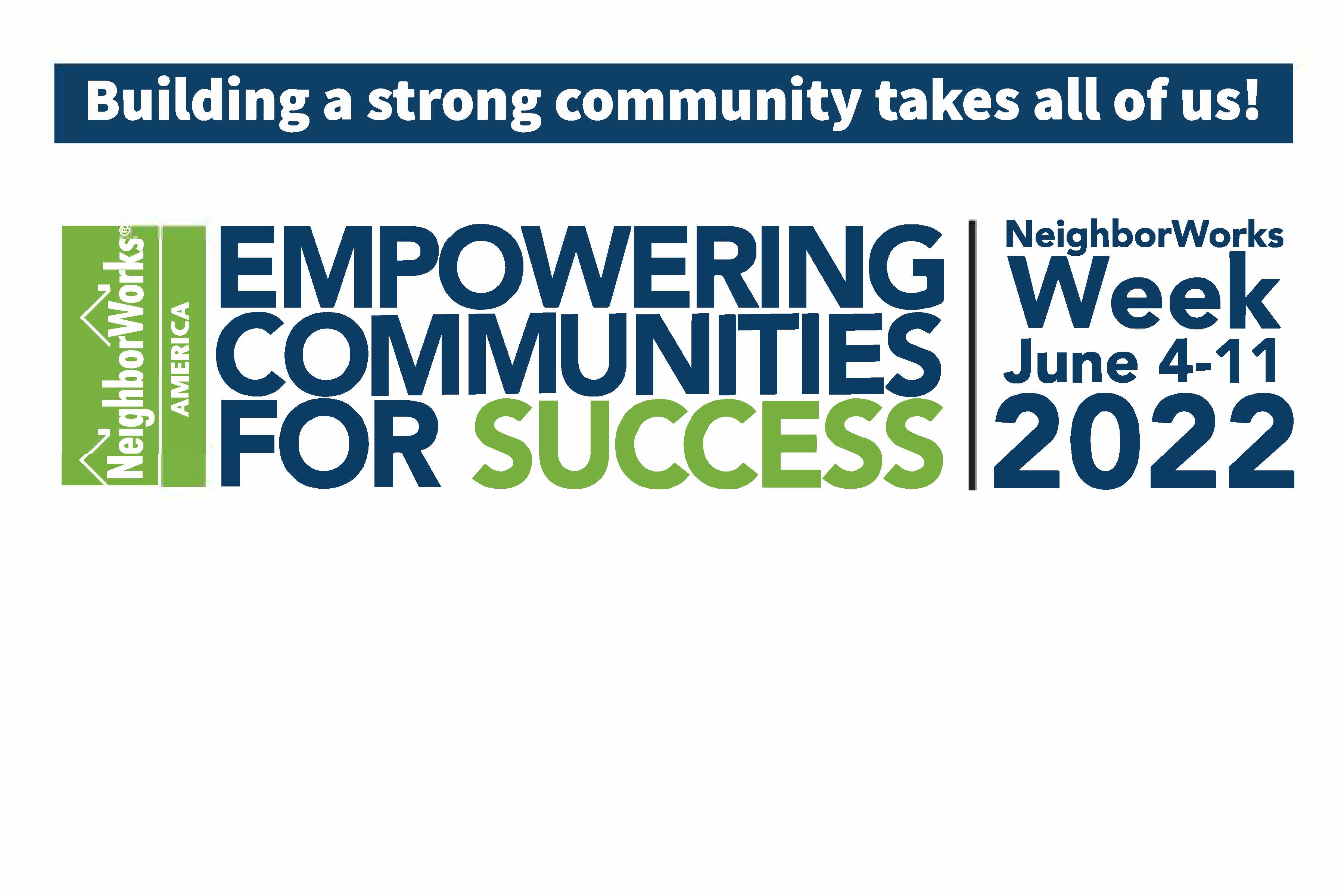 Since its start in 1983, NeighborWorks America designates the 2nd week in June as NeighborWorks Week; a celebration of the heroes in our neighborhoods and to celebrate the achievements of the organization and affiliates around the nation. Neighborhood Finance Corporation (NFC) is a proud Charter Member of NeighborWorks America.
For NeighborWorks Week 2022, NFC is recognizing neighborhood heroes in each of the communities we serve. We invite you to read their stories and learn more about the good they are doing in our communities and why they love their neighborhood.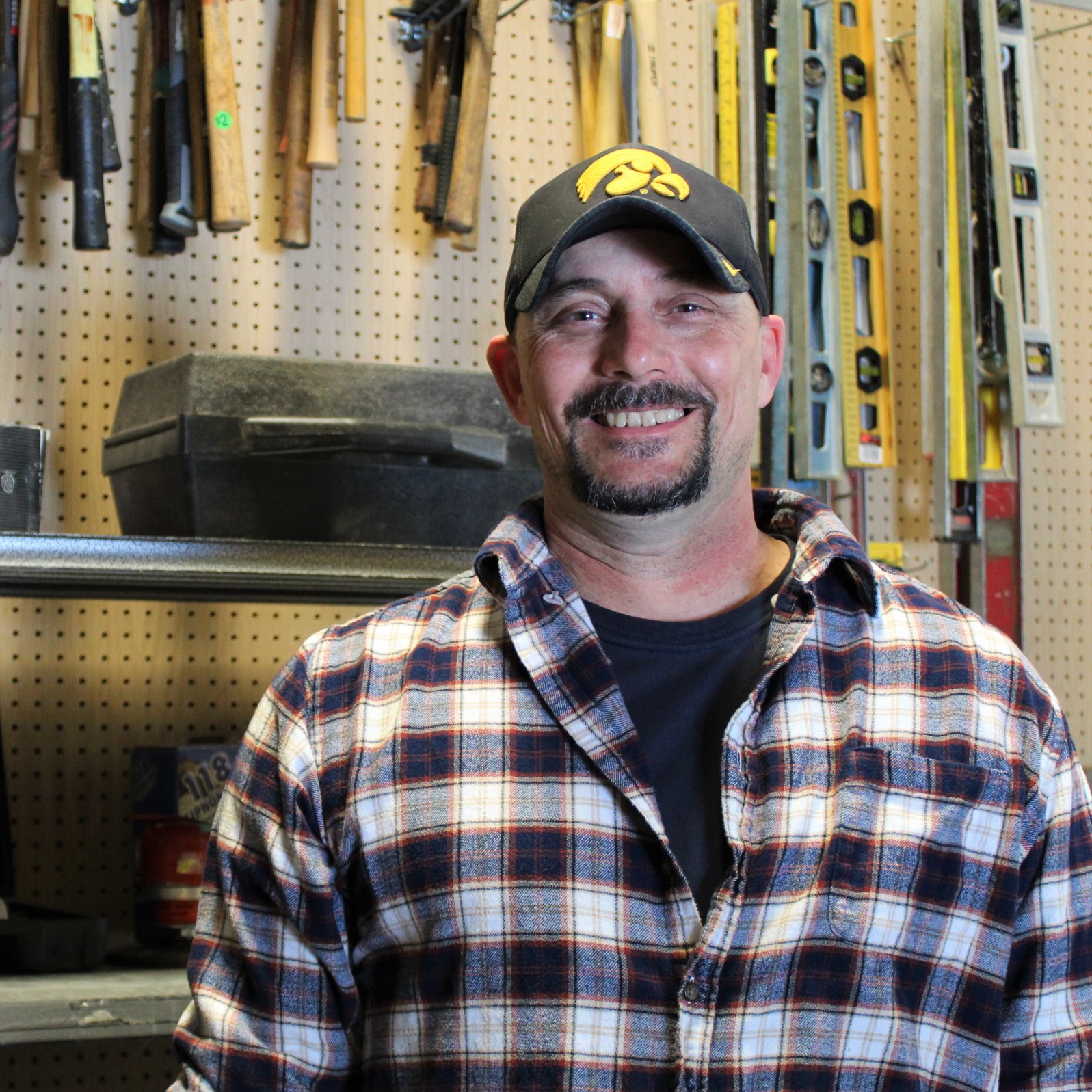 Brenner Myers - Cedar Rapids

Brenner was born and raised in Colorado, moving to Southern Iowa in high school. He graduated from Wartburg College in Waverly, Iowa, earning a degree as a graphic designer at a large publishing company. He worked at the publishing company for several years in management positions.
In 2008, Brenner was looking for a new opportunity when Cedar Rapids was devastated by the flood. Brenner felt an obligation to do his part in rebuilding the city, so he traded his tie for a hammer. Through this unexpected opportunity, Brenner met some great mentors where he learned the trades.
Never looking back, Brenner went to work for the non-profit Matthew 25 in Cedar Rapids where oversees the construction and general contracting responsibilities for the PATCH non-profit collaborative. PATCH assists low to moderate-income families with home repairs resulting from the 2020 Derecho. Relative to being a good neighbor, many Linn County residents bonded and helped each other out over the hum of generators and chainsaws in the dark following the storm. However, for some of the more vulnerable populations that work continues two years later. Brenner says many times, people are just "stuck" because they either don't know what the next construction step is, or don't have the network of construction contacts, or what resources are available to them. Brenner became the liaison between the vulnerable homeowners and some great local contractors who were willing to help their communities.
When asked what motivated Brenner to help people and rebuild Cedar Rapids, he states, "I would say my faith, and my selfish hope for how people might reciprocally treat my family one day if we are in need." Brenner is not one who seeks the limelight as he invokes 2 Corinthians. "To not seek the things that are seen, but the things that are unseen – every roof, every deck, all the siding, all the drywall that we are helping homeowners out with is vitally important to them, but eventually it's all going to fade and may well need replaced again someday. However, the unseen hope, dignity, and compassion we are giving our neighbors in the rebuild process can be paid forward and duplicated long after our work is done – getting to be a part of that is pretty cool."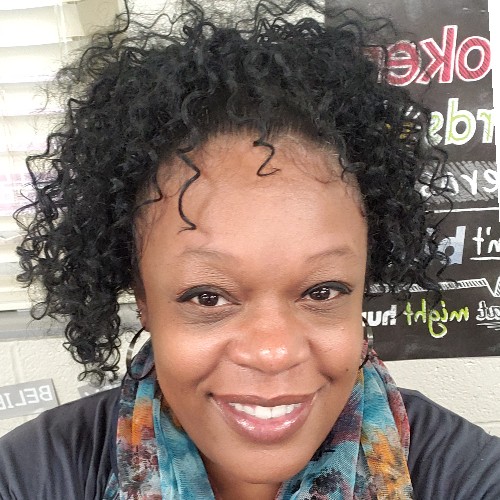 Charice Williams - Des Moines
Charice Williams was born and raised in Des Moines, Iowa, and after high school earned her Associate of Arts Degree from Des Moines Area Community College, a Bachelor's Degree from Grandview University, and rounded out her education at Drake University with a Master's degree in Secondary Education. Charice is currently a teacher at the Des Moines Public Schools.
Charice lives in the Martin Luther King neighborhood where she uses her voice and leadership skills to advocate for the underserved, underprivileged and those who do not feel they have a voice. Charice has served as the President of the MLK Neighborhood Association for the past 5 years. Charice lives by the philosophy of the late but great Dr. King, "that injustice anywhere is injustice everywhere."
Charice learned volunteerism as a young girl. Her family served in the community and in their church. It is her faith that drives her passion to help others. Charice quotes the Bible, "love thy neighbor as thy self. She goes on to say, "If I want to be loved, I too, must be willing to show love and the only way to do that is to allow your actions to speak for themselves. I must be the change I want to see and that only happens if you are willing to first engage with others." Charice led organizations in high school and was a tutor in her twenties. Charice has also been active with AMOS.
Charice would love to see more unity in the community but it takes buy in from all community members, leaders and public servants. She would like to see conversations happen that end with implementing action plans that brings change.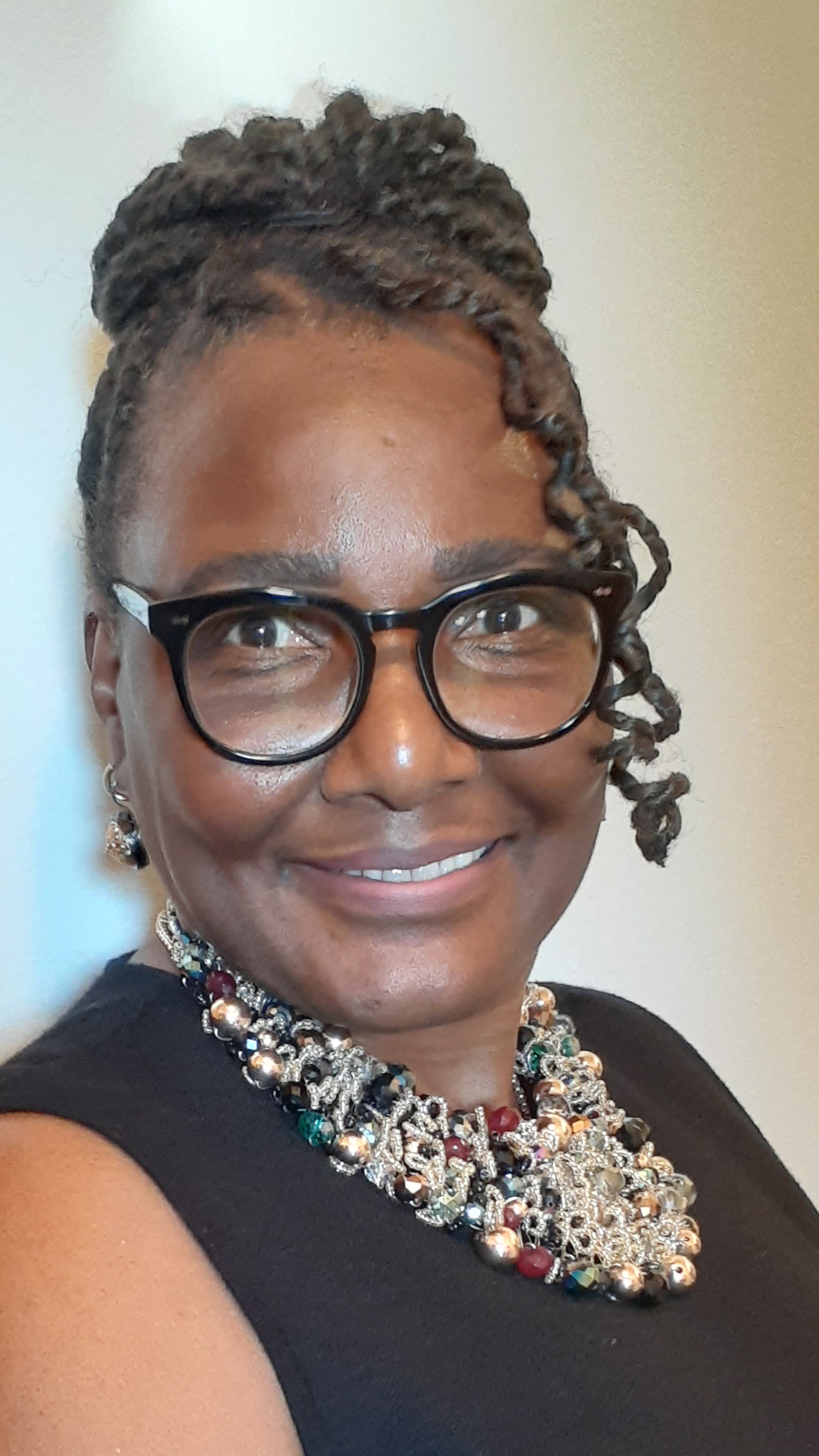 Caroline Gathright - Des Moines

Carol Gathright grew up in Rock Island, Illinois. After high school, she attended Indiana State University where she earned her Bachelors of Science in Environmental Health Science. In 1989, she moved to Des Moines where she worked for the Iowa Department of Public Health as an Environmental Protection Agency Inspector. Carol furthered her education at DMACC by completing the Management Supervision Program. She has also earned her Master's Degree in Public Administration at Drake University. Carol's responsibilities for the City of Des Moines include Housing and Urban Development (HUD) grant investment writing, selection, oversight monitoring, accountability and evaluation.
Through Carol's hard work and determination, her educational background and experiences, she became one of Des Moines' rising leaders and champion for both urban and neighborhood development. It was through her grant writing skills she became the Federal Grants Contract monitor with the City of Des Moines. She is best known as an advocate for the homeless, housing and neighborhood revitalization and overall in developing the City of Des Moines.
Carol is passionate about the Weed and Seed Trial project that she helped launch in the City of Des Moines. It is a program sponsored by the U.S. Department of Justice to demonstrate an innovative, comprehensive approach to law enforcement and community revitalization. The project goal is to prevent and control violent crime, drug abuse, and gang activity in neighborhoods and then seed the area with positive programs and activities. The ten-year program ended in 2011 but Carol believes because of its focus on citizen engagement and law enforcement collaboration, restoring neighborhoods through this kind of social and economic revitalization is the way to go.
Carol has participated in the MLK neighborhood area as a neighborhood advocate. Most recently, Carol serves on the City of Des Moines advisory board to develop the Northside Community Recreation Center/Grubb YMCA. She enjoys walking, exercising at the Grubb YMCA and fashion designing in her spare time.